Upcoming Book
Not Letting Go
There's no drama like family drama—and no family drama like death
–From Not Letting Go
Former FBI agent Anne McCormack knows all about family drama—she lands in the middle of it every time her fledgling estate sales business takes on a new client. This time her new client is Claire Murray, mother of a young boy whose murder, never solved, rocked their Wine Country town three decades before.
Now, facing her own death, Claire still wants justice for her son. And she wants Anne and Anne's uncle Jack, one of the original detectives, to deliver it. Jack is happily retired, and Anne's rocky exit from the FBI makes her wary of getting involved. Yet Anne feels a bond with the still-grieving mother, and Jack never really let the case go. So Jack pulls strings to reopen the case, while Anne questions Claire's adult children but doesn't get far: the youngest daughter is a boozy train wreck who's possibly involved, but won't talk. Neither will her cocky loser of a twin brother. But others in town are talking, and what they reveal leads Anne and Jack from swanky hotels to a dicey trailer park—and into a twisting maze of blackmail and obsession.
When DNA tests prove inconclusive, Anne lays a daring trap that exposes more than just the identity of the killer—it uncovers long-held family secrets that could cost another life.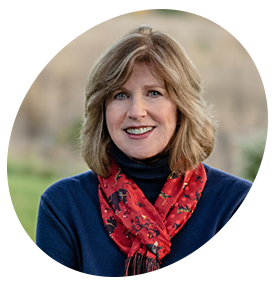 Now querying: Agents interested in considering Not Letting Go can contact Karin via phone or e-mail.
| CONTACT KARIN |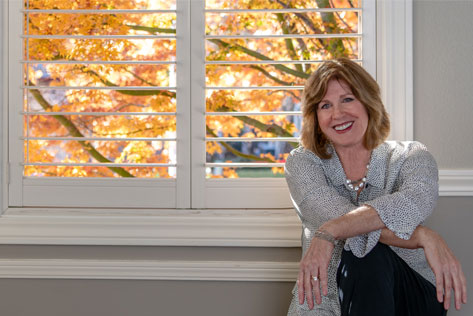 Karin Fitz-Sanford was born in Nyack, New York, but grew up in Northern California's Wine Country, the setting for her debut novel, Not Letting Go.
After studying at University of Portland, she worked as an advertising copywriter for various Northern California ad agencies before starting her own award-winning agency in Walnut Creek. Having run her agency for over twenty years, she now devotes herself full time to writing. When she isn't writing or reading, Karin can be found hiking, home remodeling, planning trips, or binge watching Schitt's Creek.
Karin lives in Santa Rosa, California, with her husband, and is currently at work on her second novel.
"I always want the audience to out-guess me, and then I double-cross them."