Now Available
The Last Thing Claire Wanted
A Wine Country Cold Case
An ex-FBI agent. A dying matriarch. A family secret that keeps killing.
Northern California. Anne McCormack has plenty of her own problems—a vile ex-husband, a rocky exit from the FBI, and a struggling new estate-sales business. But when finding a watch leads her to a prominent Wine Country matriarch, she can't say no to the dying woman's plea to solve her young son's decades-old murder.
Teaming up with her retired-cop uncle, Anne convinces the DA to reopen the cold case and is sworn in as a temp-hire detective. But as she wades through suspects, witnesses, and shocking evidence implicating those closest to the dead child, she fears it's too late for justice.
Praise for " The Last Thing Claire Wanted "
"With vivid and gripping characters, an intricately woven plot, and a history that sticks its claws in you and doesn't let go, Karin Fitz Sanford leaves readers with something truly remarkable. A brilliant debut!"
"The Last Thing Claire Wanted will keep you on the edge of your seat. In a suspenseful tale of dark secrets threatening an entire family, former FBI Agent Anne McCormick finds out that not all secrets are meant to be discovered. Sanford's rich characters coupled with crisp pacing and twists you won't see coming make her an author to watch."
"With beautiful prose and enough twists and turns to keep me reading long into the night, Karin Fitz Sanford's thrilling debut novel explores the lasting effects of trauma and the extraordinary lengths to which people will go to protect their family and legacy. Anne McCormack is a flawed but likeable protagonist, relentless in her pursuit of the truth, even as deceptions and danger mount all around her. I can't want to see what other long-buried secrets Anne uncovers in her future adventures."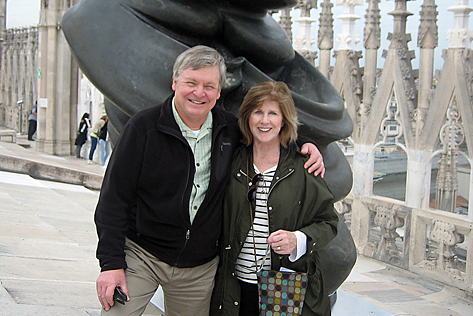 Karin Fitz Sanford was born in Nyack, New York, but grew up in Northern California's Wine Country, the setting for her debut novel, The Last Thing Claire Wanted.
After studying at University of Portland, she worked as an advertising copywriter for various Northern California ad agencies before starting her own award-winning agency in Walnut Creek. Having run her agency for over twenty years, she now devotes herself full time to writing. When she isn't writing or reading, Karin can be found hiking, home remodeling, planning trips, or binge watching Schitt's Creek.
Karin lives in Santa Rosa, California, with her husband, and is currently at work on her second novel.
"I always want the audience to out-guess me, and then I double-cross them."