Coming this October
The Last Thing Claire Wanted
A Wine Country Cold Case
An ex-FBI agent. A dying matriarch. A family secret that keeps killing.
Northern California. Anne McCormack has plenty of her own problems—a vile ex-husband, a rocky exit from the FBI, and a struggling new estate-sales business. But when finding a watch leads her to a prominent Wine Country matriarch, she can't say no to the dying woman's plea to solve her young son's decades-old murder.
Teaming up with her retired-cop uncle, Anne convinces the DA to reopen the cold case and is sworn in as a temp-hire detective. But as she wades through suspects, witnesses, and shocking evidence implicating those closest to the dead child, she fears it's too late for justice.
Can she find a killer who's on the loose and out to take down the rest of the family?
The Last Thing Claire Wanted is the page-turning first book in the Wine Country Cold Case mystery series. If you like compelling characters, dark undertones, and psychological twists, then you'll love this dramatic family saga.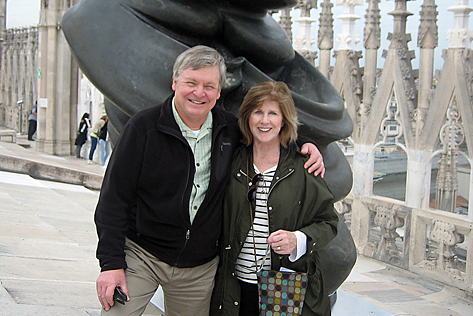 Karin Fitz Sanford was born in Nyack, New York, but grew up in Northern California's Wine Country, the setting for her debut novel, The Last Thing Claire Wanted.
After studying at University of Portland, she worked as an advertising copywriter for various Northern California ad agencies before starting her own award-winning agency in Walnut Creek. Having run her agency for over twenty years, she now devotes herself full time to writing. When she isn't writing or reading, Karin can be found hiking, home remodeling, planning trips, or binge watching Schitt's Creek.
Karin lives in Santa Rosa, California, with her husband, and is currently at work on her second novel.
"I always want the audience to out-guess me, and then I double-cross them."